Dubstep Helicopter for Android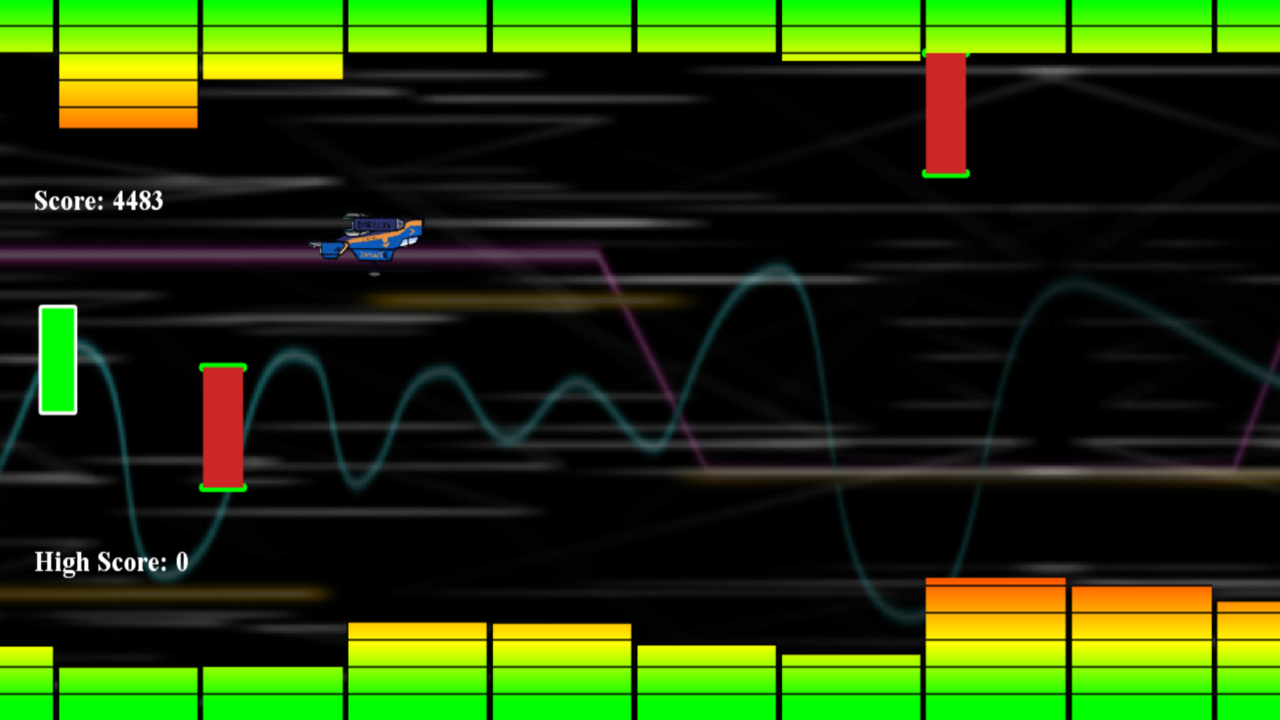 Dubstep Helicopter, the song-switching, upside-down-helicopter-piloting flash game I wrote last year is now released on the Android market as a FREE game.  So go out and download it, right now!  Here, I'll make your job even easier, you don't even have to fish for your phone.  Just go to the link:
Click "Install" and it will install to your devices automatically.  Pretty nifty, huh?
So I wrote this little Flash game in April last year for class, and people really liked it, despite it being other-worldly difficult. I polished it and polished it just for fun over the summer, basically for the launch of this site, my sort of online resume/presence.
About 2 months later Adobe decides to kick it up a notch and start cranking out releases for Flash for Android and AIR for Android.  Eventually the basics of the game worked on some phones so I had to put in touch compatibility.  Done and done, took me all of a half hour.  Then my friend, taking the same class a semester later decides to one-up me and use Adobe's most recent AIR for Android 3.0 (read: finally viable on Android) and the exporter to put his game on a phone to show off in class – exactly what my goal was before I released Adobe's exporter was iPhone only at the time.
The power of competitiveness compels me, and I do love this little game.   So I took a couple weeks polishing it, making it ALL work for touch, and making sure it would run on a decent portion of newer phones (analyzing music on the fly at 30 FPS is not nice to the little processor that could).  And tada!  After about 3 weeks of mostly testing and working out minor issues, it is here with its grand 20 song playlist and coming in at a dainty 36.8mb  😛
Here are the songs, since these artists are the real stars:
Datsik & Excision – Calypso
Datsik & Excision – Swagga (Original Mix)
Dert – Venus Morning
DJ Fresh – Gold Dust (Flux Pavilion Remix)
Ephixa – Lost Woods Dubstep Remix
Foster the People -Pumped Up Kicks (Butch Clancy Remix)
FreeStylers – Cracks (Flux Pavilion Remix)
J.O.B – Warrior
Linkin Park – New Divide (Neucore dubstep Remix)
LMFAO – Party Rock Anthem (Arion Dubstep Remix)
Mars and DaVIP – The Desert Rain
Metallica – Seek & Destroy (Bassnectar Dubstep Remix)
Nirvana – Smells Like Teen Spirit (Dual Dubstep Remix)
Noizfiend – I Want Your Bangarang (Skrillex vs. Jackson 5)
Noizfiend – Oompa-step
Rusko – Da Cali Anthem Full Mix
Skrillex – Glados Dubstep
Skull-E – More Oomph
The Beatles – Eleanor Rigby (4centers Dubstep Remix)
The XX – Intro (Skets on Ket Remix)