About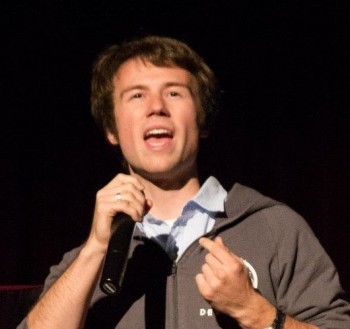 Well hello there, my name is Dru Erridge.
Born and bred through my younger years in the suburbs of Southeast Michigan which I still call home, I began a little life-tour that took me from a lake-side city outside of Kyoto, Japan, through a small town in the Appalachian hills of central Pennsylvania, and finally to sunny Los Angeles, California; enticed by good weather, great industry, and the wide-wide world of Computer Science.  I studied at the University of Southern California, and now work in the video game industry, essentially attacking (sometimes physically) every computable problem I can get my hands on.
What I'm good at:
Bringing Nerds Together – Whether its cramming 15 close friends into a small duplex living room with as many computers, 500ft. of Ethernet, and gaming paraphernalia for a LAN party; squishing a full team of programmers into a tiny room room for late-night work-sessions; or packing auditoriums full of eager students – I thrive on bringing intelligent, like-minded people together.
Setting Things Up – I have yet to come across an installation I felt unprepared to tackle.  Cars, furniture, electronics, software, either out of DIY spirit or (more often) thinness of wallet.  Whatever it is, I've probably put one together, and I can definitely make it work.
Convincing People I'm Interesting – Look at you reading about me right now!
What I'm Interested In:
Computational Aesthetics – The idea that algorithms and computation can creatively combine to demonstrate art of some sort is endlessly fascinating, and beautiful to me.
Networking (Software) – after years writing networked games and services, making the bits flow still gets me excited.
Literature – Poetry, or prose; amateur or professional, I love to see in writing the ways in which other people think.
What I like:
Open Source – God made the world open source for a reason – any curious individual can figure out its secrets with due diligence.  The same should apply to the rest of creation.  I would not know half of what I do without a plethora of how-to's, tutorials, and thousands of lines of free code.  I give enormous credit to the contributors who wrote them, and hope this blog will offer a few solutions on how to accomplish the obscure tasks that others have not yet documented.
Clean Tech/Energy – Using cleaner, more sustainable technology just makes sense.  And of particular importance to me, it presents an enormous, nearly indepletable source of systemic efficiency challenges which I'm always eager to sink my teeth into.
And finally – Ideas.